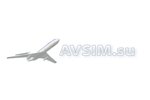 Hello to every member of this forum, My name is Marco and I'm an Italian professional airline pilot. After work one of my greatest passions is to fly with ultralight. I found this forum because I'm searching informations about the possibility to fly VFR low altitude with an ultralight from Italy to and throught Russia! I mean a REAL FLIGHT. So can som...

471 views − 4 replies − 3 weeks ago −

MarcoVr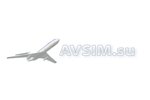 Dear pilots! With a great pleasure, we are inviting you to another live event hosted by VACC Estonia! This time we will be providing top-down service live from Estonian Aviation Museum. The event will happen on June 6th, 2015 from 11 to 16Z (14-19 local time). We will also provide service at our regional airfields, please follow bookings to fi...

1615 views − 0 replies − 5 months ago −

mjpikat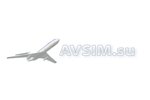 Dear ones I downloaded the scenery for Viracopos Airport as 48886 SBKP author R.B.Prezal, moderator was Slavjan for FS2004, the instructions were obeyed and when any movement is made thru the airport or taking off, there is an invisible wall that crashes the aircraft, making impossible the use of this airport. The instructions is written in one line w...

1910 views − 0 replies − 5 months ago −

9azA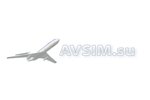 :) Awesom! Whatt it must have power!I i like too much,the livery with the long lines whites and bleus, which rafine this big aiplane! congratulations for this color choice!!for this Compagnie! Bye the way?.....?is it possible to find this IL7 6 on FSX?? thancks end good Flights! ...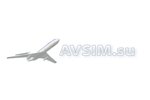 Dear fellow simmers, I have some Russian airports installed, where the authors (thanks, all you creative people!) have written the airport names in Cyrillic script, which doesn't show up too well on an English-language computer and FSX, but shows as question marks and other characters. These airports are: UEEK, UEEX, UEML, UEMU, UEM1, UEQC, UEQ...

4220 views − 7 replies − 11 months ago −

Jorgen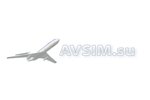 Dear friends! I am writing here to inform you about ...

4955 views − 0 replies − 1 year ago −

CZW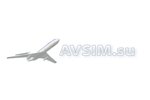 Hi there guys. Well i was taken a look at the charts of the airport Dzemgi (UHKD) and see that the frequency of VOR/DME is "18 k". Also the 2 frequencies for the ILS Localizer to both RWYs is the same of "20 k". Can someone tell me the specific 3 frequencies in MHz? Thanks in advance. Nikos. ...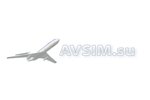 Всем привет! / Hi to everyone! I'm afraid that my Russian isn't quite good enough for this question, however I am wondering if anyone else is getting similar issues. I am having problems getting current METAR's from several Siberian airfields, for example UOOO [...] and USDD [...] Just wondering if any other people have managed to get in...

5547 views − 2 replies − 1 year ago −

Sol1984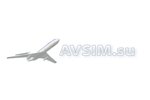 Hello, Sorry, but my russian is just, non existent, so I have to do it in english... or you prefer german or french... Here some pics from Moscow, generated with a new tool in developement. All infos on the website of the programmer: ...

6155 views − 0 replies − 1 year ago −

blacky75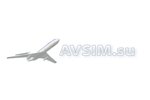 Does anyone know of a scenery available for the IL-76 base to the South-West of Orenburg, which I believe is called Orenburg-2. I have no idea of an ICAO, so any assistance would be gratefully appreciated Many thanks in anticipation. Jim ...

5679 views − 0 replies − 1 year ago −

jimrodger